Marriage proposal in Paris amid a rain of 1000 roses
Marriage proposal in Paris amid a rain of 1000 roses
Marriage proposal in Paris amid a rain of 1000 roses
Marriage proposal in Paris amid a rain of 1000 roses
AMID A RAIN OF 1000 ROSES
Between 7 pm and 7:30 pm, your chauffeur will give you a call, and shortly thereafter, you will be picked up in a luxurious 1952 Rolls-Royce Silver Wraith from your hotel. From there, you will embark on a journey across Paris to the Seine bank, where a magnificent private yacht awaits your arrival. With its teak deck, mahogany woodwork, and intimate ambiance, you will step onto an exceptional boat that will offer you an evening of luxury, romance, and tranquility.

Once you are seated comfortably on a bench in the convertible rear deck, you will savor some delectable appetizers with champagne as you bask in the last rays of the sun. The yacht will soon set sail, and you will be escorted to the boat's dining room, where you will be greeted by a beautiful table adorned with roses petals and candles.
​
In this enchanting and romantic setting, you will relish in a delightful gourmet dinner: puff pastry stuffed with a mixture of seasonal mushrooms served with morel sauce and green asparagus, filet of cod topped with a bread-crumb with squid ink accompanied by celery scented coffee and Normandy sauce, an assortment of refined cheeses, and creamy chocolate with milky foam and fine crusty hazelnuts with dices of caramel. The perfect pairing for this exquisite meal will be a Pouilly Vinzelles Cave des Grands Crus 2012 and a Château Husson Châteauneuf-du-Pape 2011.
​
As you enjoy your meal in the flickering candlelight and lounge music, the most splendid views of Paris will unfold before your very eyes, including the Eiffel Tower, Grand Palais, Invalides, Concorde, Louvre, and Notre-Dame de Paris...
Around 45 minutes after the start of the cruise, as the yacht approaches the Pont des Arts, it will gradually slow down before coming to a stop under the bridge. Guided by the waiter, you will leave the table and proceed to the foredeck, whereupon you will be surprised by a shower of roses raining down from above. One rose. Five roses. Ten roses. Fifty roses! One hundred roses!! Two hundred roses!!! Five hundred roses!!!! In just a few minutes, ONE THOUSAND roses will cover the boat deck entirely! This will be the moment to get down on one knee and propose to your beloved while onlookers on the bridge applaud in admiration... Your princess will be rendered speechless!
​
As some of the flowers fall into the water and create a perfumed red and green wake around the yacht, the moment will be nothing short of pure magic and romance!
​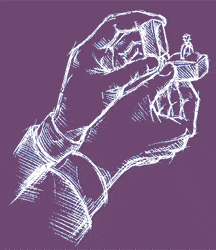 The round trip in a Rolls-Royce Silver Wraith from your hotel/accommodation (Paris/neighboring towns) to the yacht.

The three hours cruise aboard a private yacht with the services of a captain and a waiter.

The dinner for two with appetizers, first course, main course, cheese, dessert, wine and champagne.

The release of one thousand red roses from the Pont des Arts.
Price of the package: 5990 euros

Experience having an average duration of 4 hours, including transport, with pick up from your hotel or accommodation between 7pm and 7:30pm.
The menu is indicative and may be subject to change.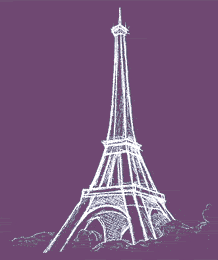 Marriage proposal in Paris and in Cinderella's carriage and amid a rain of 1000 roses
03:29
Marriage proposal in Paris in Cinderella's carriage and amid a rain of 1000 roses
03:42
Marriage proposal in Paris amid a rain of 1000 roses
04:42
Marriage proposal in Paris amid a rain of 1000 roses
04:17