Marriage proposal with 1000 roses
Marriage proposal with 1000 roses
Marriage proposal with 1000 roses
Marriage proposal with 1000 roses
WHILE SHOWERED BY 1000 ROSES
Sometime between 7pm and 7:30pm, after a phone call from your chauffeur, you will be picked up from your hotel/accommodation by a luxury 1952 Rolls-Royce Silver Wraith.
​
You will join the vehicle and will go across Paris to reach the Seine bank. There, you will find a splendid private yacht specially reserved for you. Teak deck, mahogany woodwork, cozy atmosphere, you will get on an exceptional boat that will promise, all along the evening, luxury, romance and serenity.
​
Comfortably sit down on a bench in the convertible rear deck, while the last rays of the sun fade, you will savor some delicious appetizers with champagne. A few moments later, the yacht will leave the port. You will then get to the boat's dining room, where you will find a wonderful table covered with candles and roses petals.
​
In a charming and romantic setting, you will enjoy a delightful gourmet dinner: puff pastry stuffed with a mixture of season mushrooms with a morel sauce and green asparagus, filet of cod topped with a bread-crumb with squid ink accompanied with celery scented coffee and Normandy sauce, assortment of refined cheeses, and creamy chocolate with milky foam and fine crusty hazelnuts with dices of caramel. As a perfect pairing, you will taste a Pouilly Vinzelles Cave des Grands Crus 2012 and a Château Husson Châteauneuf-du-Pape 2011.
While you sample delicious meals by candlelight and by listening to lounge music, the most sumptuous sights of Paris will pass before your eyes: Eiffel Tower, Grand Palais, Invalides, Concorde, Louvre and Notre Dame de Paris...
​
About 45 minutes after the start of the cruise, upon approaching the Pont des Arts, the yacht will progressively slow down to finally stop under the bridge. Guided by the waiter, you will leave the table and go on the foredeck where you will be surprised to see that some roses are falling from the sky. One rose. Five roses. Ten roses. Fifty roses! One hundred roses!! Two hundred roses!!! Five hundred roses!!!! In only a few minutes, ONE THOUSAND roses will entirely cover the boat deck! That will be the moment, for you, to get on a knee, while some passerby taking a walk on the bridge applaud... Your princess will be left absolutely speechless!
Some flowers will even end their journey on the surface of the water, surrounding the yacht with a red and green perfumed wake... So romantic!
​
The menu is indicative and may be subject to change.
Price of the package: 5990 euros
The round trip in a Rolls-Royce Silver Wraith from your hotel/accommodation (Paris/neighboring towns) to the yacht.

The three hours cruise aboard a private yacht with the services of a captain and a waiter.

The dinner for two with appetizers, first course, main course, cheese, dessert, wine and champagne.

The release of one thousand red roses from the Pont des Arts.
Experience having an average duration of 4 hours, including transport, with pick up from your hotel or accommodation between 7pm and 7:30pm.
To book this package
please send an e-mail
with the desired date to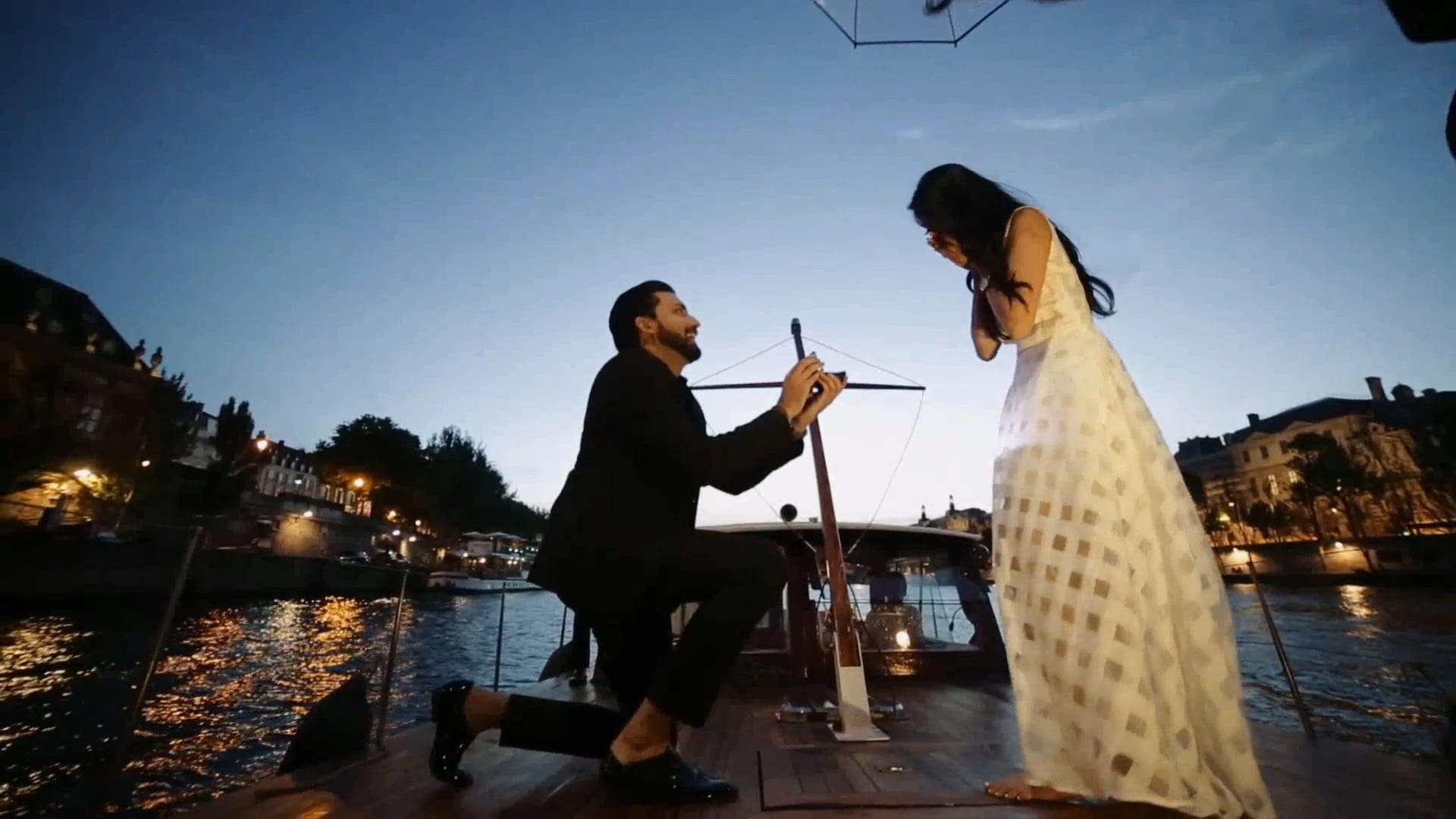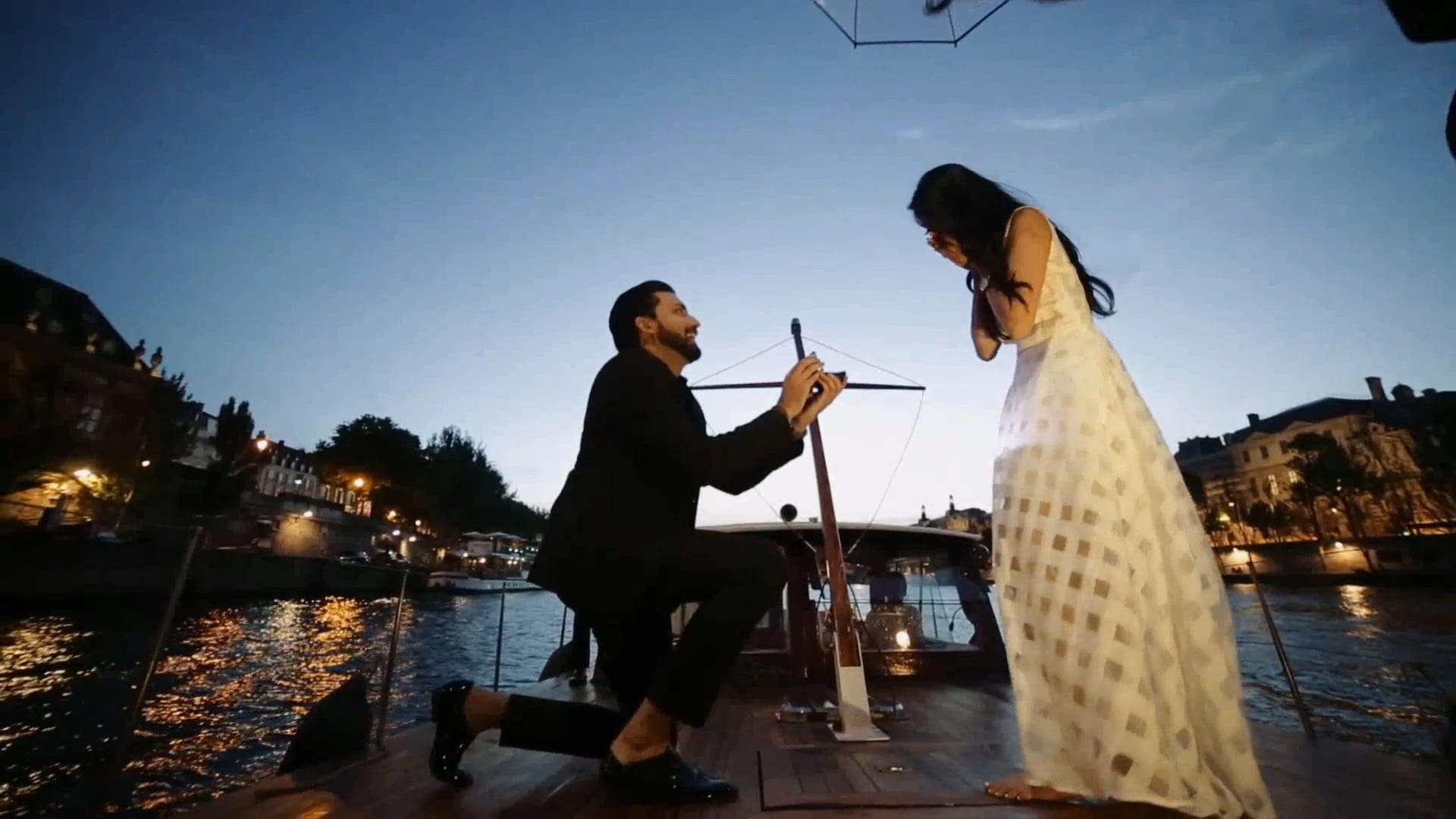 'CINDERELLA' + '1000 ROSES' proposal
03:29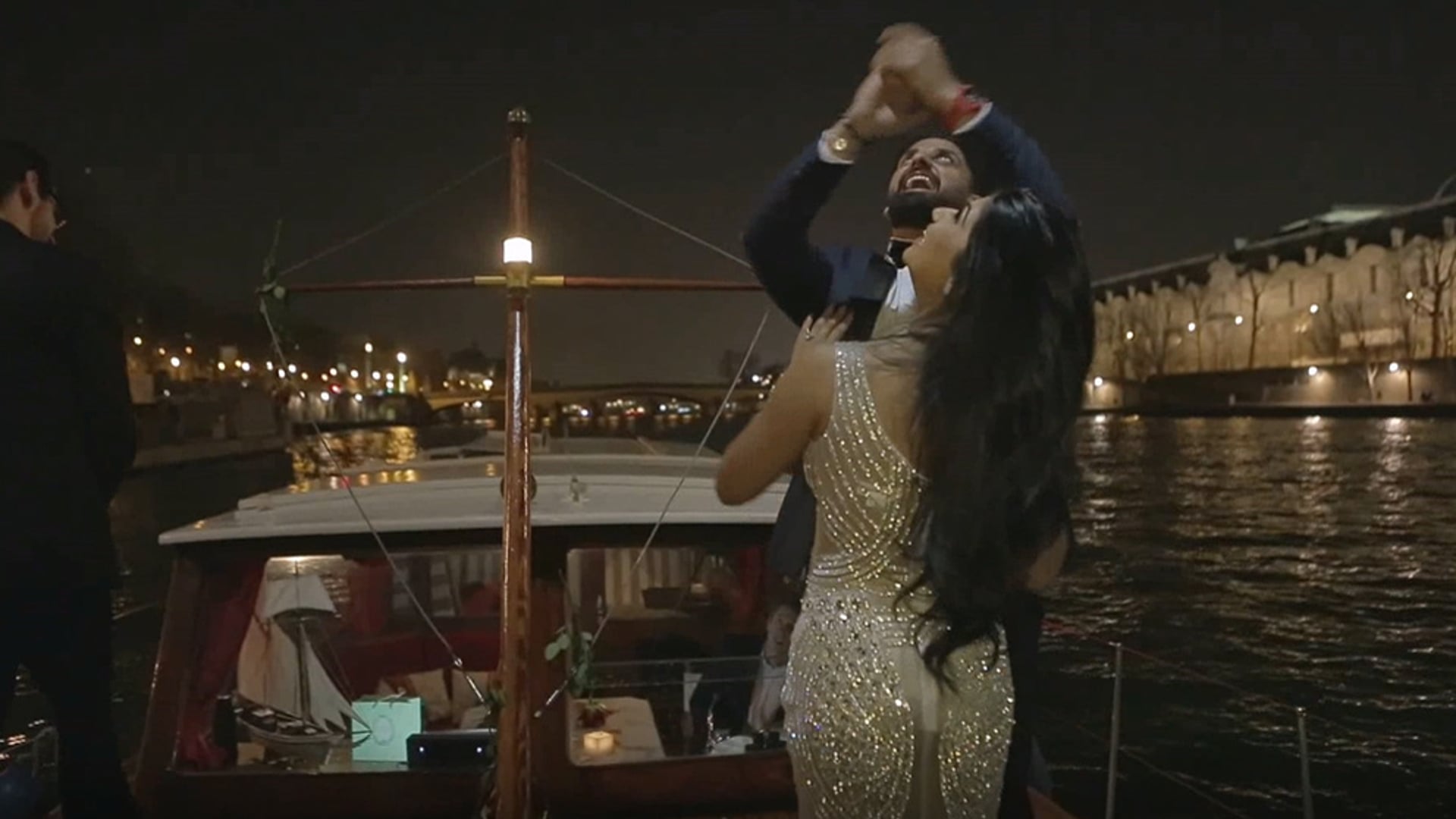 'CINDERELLA' + '1000 ROSES' proposal
03:42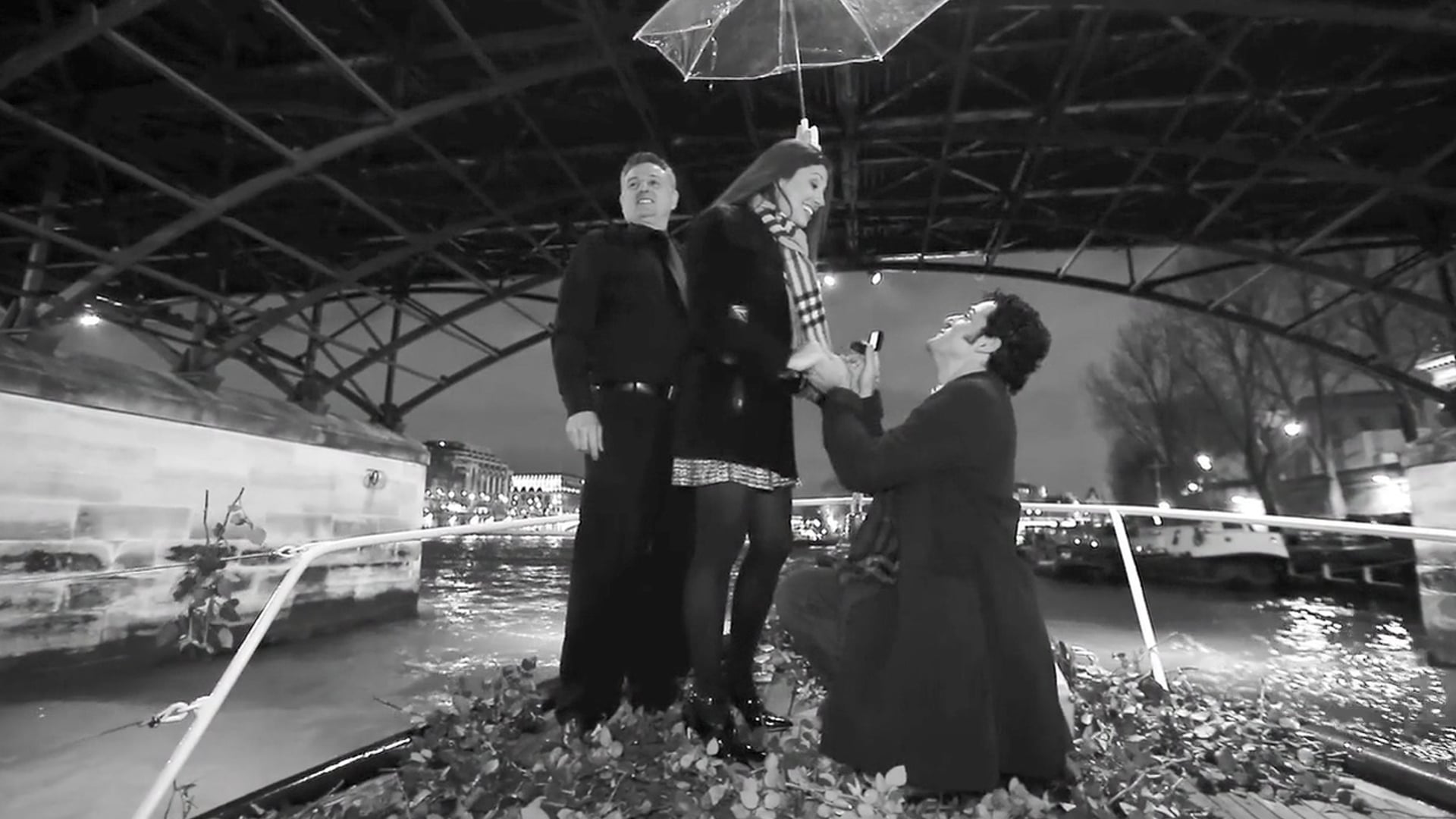 '1000 ROSES' proposal
04:42
'1000 ROSES' proposal
04:17