Marriage proposal in Paris with an air show
Marriage proposal in Paris with an air show
Marriage proposal in Paris with an air show
Marriage proposal in Paris with an air show
Between 11am and 11:30am, your chauffeur will give you a call to let you know that your luxurious 1935 Bentley MK6 Milord has arrived to pick you up from your hotel/accommodation.
Your destination is a Michelin-starred restaurant located in the department of Yvelines, just outside Paris. Upon arrival, you will be shown to your table, either inside or on the terrace depending on the season, where you will enjoy a panoramic view of the Seine valley – one of the most breathtaking landscapes in France!

As you sip on a glass of champagne, you will embark on a culinary adventure, sampling an array of mouthwatering dishes. The feast will include mini polenta cakes with bocconcini and tomato confit, three fish tartare, rolled Peking duck crepe, refined cheeses, and Adour kiwi vacherin with passion fruits. To complement the flavors, you will savor a Chapelle de Potensac Médoc 2009 and a Pouilly-Fuissé Domaine Girard 2015, perfectly selected to accompany the exquisite meal.
​
While indulging in dessert, you will suddenly hear a distant rumble... The sound will grow louder and louder until four planes flying in perfect formation appear in the sky, commencing an absolutely breathtaking spectacular air show! The planes will disappear, only to reappear seconds later, sending shivers down your spine with each deafening echo. The acrobatic stunts and aerial maneuvers will make the valley tremble and will amaze you as the planes perform stunning figures in the sky!
The aerial acrobatics and stunts will continue, and then, all of a sudden, two planes will gracefully break away from the formation, triggering their smoke systems to draw a giant white heart in the sky before your amazed eyes! Your beloved will be left speechless by this stunning display of grace and harmony! As you both applaud, a waiter will approach with two glasses of champagne and a bouquet of red roses, completing this unforgettable experience...
​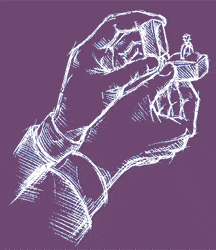 The round trip in a Bentley MK6 Milord from your hotel/accommodation (Paris/neighboring towns) to the manor.

The gourmet lunch with wine and champagne.

The 25 minutes air show including the drawing of a giant heart in the sky.
Price of the package: 19.900 euros

Experience having an average duration of 4 hours, including transport, with pick up from your hotel or accommodation between 11am and 11:30am.
Experience depending on weather conditions.
The menu is indicative and may be subject to change.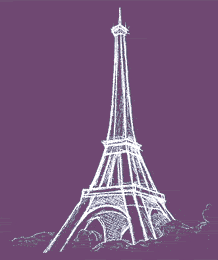 Marriage proposal in Paris with an air show
01:19