Marriage proposal in Paris in a island chalet
Marriage proposal in Paris in a island chalet
Marriage proposal in Paris in a island chalet
Marriage proposal in Paris in a island chalet
​Between 7pm and 7:30pm, as soon as your chauffeur gives you a call, a luxurious 1952 Rolls-Royce Silver Dawn will pick you up from your hotel or accommodation.
You will be taken on a scenic route across Paris, eventually arriving at a serene forest. There, you'll find a stunning wooden chalet resting peacefully on a small island, surrounded by the shimmering pastel-colored water that reflects the warm glow of the wooden surroundings - a picturesque sight that could be straight out of a postcard!
​
As you step out of the car and walk down the steps towards the lake's edge, a motorboat will be waiting to take you across. You'll sit comfortably on the boat benches, enjoying the tranquil scenery, perhaps spotting a few ducks gliding across the water.
You will arrive at the island's shore, where you will be greeted by the enchanting sight of dozens of candles lining the lake edge. As you approach, you will discover the Bernese chalet that Napoleon III once gifted to his beloved, the Empress Eugénie. The chalet will be illuminated, offering a warm and inviting atmosphere that beckons you to come closer.
​
When you reach the island, you will be welcomed by a hostess and escorted to an elegantly set table, the most romantic table of the restaurant! The tablecloth will be adorned with rose petals, and you'll have a panoramic view of the lake and the forest - the perfect setting for a romantic dinner.
​
The atmosphere will be warm and cozy as you're offered a champagne and violet petal-based love potion. You'll then be served a delectable meal that includes fried shrimps with pasta salad and sweet-and-sour sauce, roasted bass filet with leek and candied tomato pancakes, and a chocolate macaroon with ginger cream. The dishes will be paired perfectly with a 2016 Chablis du Domaine Joseph Drouhin and a 2013 Pessac-Leognan Château de Rochemorin.
​
After dinner, you'll take a walk through the scented forest, hand in hand, along a discreet path that leads you to the edge of the island. From there, you'll catch a glimpse of the Eiffel Tower rising behind the forest, a breathtaking sight that will leave you in awe. Finally, you'll reach the end of the island, where a mysterious statue of two lovers embracing awaits you - a truly romantic ending to an unforgettable evening!
​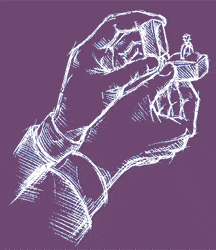 The round trip in a Rolls-Royce Silver Dawn from your hotel/accommodation (Paris/neighboring towns) to the chalet.

The booking of the most romantic table of the restaurant with panoramic view and roses petals on the tablecloth.

The dinner for two including love potion, first course, main course, dessert, wine and coffee.
Price of the package: 1490 euros

Experience having an average duration of 4 hours, including transport, with pick up from your hotel or accommodation between 7pm and 7:30pm.
The menu is indicative and may be subject to change.