Marriage proposal in Paris at while flying over Disneyland
Marriage proposal in Paris at while flying over Disneyland
Marriage proposal in Paris at while flying over Disneyland
Marriage proposal in Paris at while flying over Disneyland
WHILE FLYING OVER DISNEYLAND
Sometime between 10am and 10:30am, after a phone call from your chauffeur, you will be picked up from your hotel/accommodation by a splendid 1935 convertible Bentley MK6 Milord.
​
You will embark on the car and leave Paris behind, feeling the wind in your hair, as you head towards the Seine-et-Marne department, where the car will be parked on a private aerodrome's tarmac.

Upon arrival, you will be greeted by two pilots who will provide you with a helmet and a special suit before revealing the exciting program they have reserved for you: a patrol flight aboard two microlights. Your beloved will join you aboard one microlight, while you will board another. Both of you will be seated behind an experienced pilot, and as the engines roar to life, the microlights will accelerate down the runway before taking off. The experience will be mind-blowing!
​
As you soar high above the Morin valley, you will marvel at the stunning views of the villages, rivers, and forests beneath your feet. After twenty minutes, you will be awestruck by the magic kingdom of Disneyland Paris, as you fly only 300 meters above the resort. You will get to see all the rides and hotels from a unique perspective, like a village of lively animated toys...
​
After your magical adventure, you will make a jovial and euphoric U-turn towards the aerodrome, but suddenly, you will see a giant banner with your marriage proposal message being towed by a third ultralight! Your beloved will be in disbelief, and you both will communicate your emotions and sensations through your helmets, making it an unforgettable moment!
​
Once you land, a glass of champagne will be served to you, and your sweetheart will receive a bouquet of roses and a box of gourmet chocolates.
This experience will be the beginning of a lifetime of magical adventures together...
​​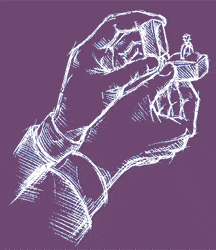 The round trip in a Bentley MK6 Milord from your hotel/accommodation (Paris/neighboring towns) to the aerodrome.

The two 45 minutes flights aboard two microlights.

The towing of a banner with the message of your choice by a third microlight.

The bouquet of red roses, the box of chocolates and the bottle of champagne.
Price of the package: 2490 euros

Experience having an average duration of 4 hours, including transport, with pick up from your hotel or accommodation between 10am and 10:30am.
Experience depending on weather conditions.