Marriage proposal in Paris with a firework
Marriage proposal in Paris with a firework
Marriage proposal in Paris with a firework
Marriage proposal in Paris with a firework
Between 7:30pm and 8pm, your chauffeur will give you a call, and shortly after, a luxurious 1952 Rolls-Royce Silver Wraith will be waiting for you at your hotel.
You'll be whisked away from the hustle and bustle of Paris, embarking on a journey towards a charming destination nestled in the heart of the Chevreuse valley, in the department of Essonne. As you travel along the winding path leading to a wooded park, you'll be captivated by the romanticism of one of the most enchanting French castles, its grand front steps illuminated by the flickering of countless candles. The entire château will be exclusively reserved for your private use, creating an unforgettable atmosphere of exclusivity and luxury.

Upon arrival, you'll be warmly welcomed by a maître d'hôtel, who will lead you to an elegant salon where you'll be offered delectable appetizers and champagne. Afterwards, you'll be escorted to your table, located in an authentic 17th century kitchen. This will be an incredible journey back in time, immersing you in the heart of France's rich history.

In this refined ambiance, your waiter will offer you a delightful starter of goat's cheese and vegetables. Your main course will be a gigantic bone-in rib steak, grilled to perfection before your very eyes, accompanied by a vegetable millefeuille and baby potatoes. To follow, an array of cheeses matured by a master cheese master will be served to you, and to top it off, a Grand Marnier soufflé with chocolate-filled lollipops. To complement the meal, you'll savor a Bordeaux Saint-Estèphe Cru Bourgeois 2013, expertly paired to create a truly unforgettable culinary experience.

After dinner, you'll stroll hand in hand through the flowery paths of the fifteen-hectare castle park, discovering a serene oasis with majestic, century-old trees. You may even catch a glimpse of some of the park's inhabitants, such as deer or roebucks...
​
Suddenly, an immense red heart will burst into flame before your very eyes! Like a true prince charming, you'll take this moment to make your marriage proposal. In an instant, multicolored smokes from Bengal lights will illuminate the castle, while fountain and volcano fireworks will light up the gardens with a fairy of colors, immersing you in an unforgettable light show!
​
A few moments later, the maître d'hôtel will approach you with champagne and a bouquet of red roses, leaving you with a memory that will warm your heart for a lifetime...
​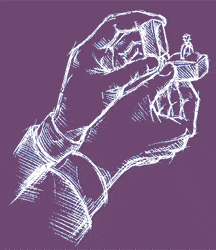 The round trip in a Rolls-Royce Silver Wraith from your hotel/accommodation (Paris/neighboring towns) to the castle.

The privatization of the castle and its gardens with a special arrangement of the historic kitchen.

The dinner for two including appetizers, first course, main course, cheese, dessert, wine and champagne.

The maître d'hôtel service.

The bouquet of red roses.

The firework with fountains, volcanoes, Bengal lights and blazing of a giant heart.
Price of the package: 4990 euros

Experience having an average duration of 4 hours, including transport, with pick up from your hotel or accommodation between 7:30pm and 8pm.
Experience depending on weather conditions.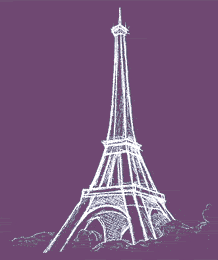 Marriage proposal in Paris with a firework
04:48