Marriage proposal in Paris in a hot air balloon
Marriage proposal in Paris in a hot air balloon
Marriage proposal in Paris in a hot air balloon
Marriage proposal in Paris in a hot air balloon
Between 6pm and 7pm, your chauffeur will call to inform you that a magnificent 1935 Bentley MK6 Milord will be picking you up from your hotel or accommodation. Departing from Paris, you will head towards the prestigious Château d'Esclimont, located in the department of Eure-et-Loire.

As you drive through the gardens of the ancient Rochefoucauld residence, you will be captivated by the sight of a a vibrantly-hued hot air balloon with swirling patterns. The car will park next to the balloon, where you will be greeted by a maître d'hôtel. Your beloved will be presented with a bouquet of red roses, and you will climb into the basket, where a table adorned with elegant decor awaits you.
​
The pilot will ignite the burners, and an immense flame will heat the air confined in the envelope. A few moments later, the balloon will inflate, and the gondola will slowly lift off the ground...

In the tranquil and serene atmosphere of the sky, the magnificent Esclimont estate will slowly reveal itself beneath your suspended basket, showcasing its most picturesque sights - the castle, the moats, the ponds, the orangery, and the gardens. As you savor some delectable appetizers with champagne, the hot air balloon will soar above a time-honored forest, and you will be able to brush past the treetops of majestic pine and oak trees. Soon after, the gondola will gracefully float just above the surface of a serene freshwater lake, and you may even be fortunate enough to spot a hind or a roe deer disappearing into the countryside at lightning speed in a clearing below.
Amazed by the breathtaking panoramic view, you will indulge in a delectable meal featuring a terrine of foie gras with fig and porto chutney, a savory crawfish fricassee with a basil coulis, a selection of refined cheeses, and a delightful strawberry dessert. As the sun sets, painting the landscape in magnificent shades of orange, you will be left with a lasting memory of this exceptional experience...
​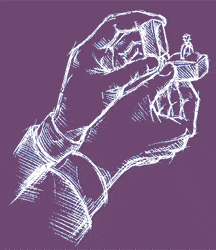 The round trip in a Bentley MK6 Milord from your hotel/accommodation (Paris/neighboring towns) to the Château d'Esclimont.

The 60/90 minutes hot air balloon flight with the services of a pilot and a waiter.

The dinner for two including first course, main course, cheese, dessert, wine and champagne.

The bouquet of red roses.
Price of the package: 2990 euros

Scenario having an average duration of 4 hours, including transport, with pick up from your hotel or accommodation between 2pm and 3pm (Fall/Winter) or 6pm and 7pm (Spring/Summer).
Experience depending on weather conditions.
The menu is indicative and may be subject to change.