Marriage proposal in Paris during a lyric dinner
Marriage proposal in Paris during a lyric dinner
Marriage proposal in Paris during a lyric dinner
Marriage proposal in Paris during a lyric dinner
At 6:15 pm, a delightful surprise awaits you in front of your hotel or accommodation: a charming Citroën 2CV with its top down, driven by a cheerful Parisian chauffeur who will warmly greet you upon your arrival.

As you step into the convertible, a magnificent ninety-minute tour of Paris's most beautiful neighborhoods awaits you. You will visit iconic landmarks such as Concorde, Louvre, Vendôme, Opéra, Champs-Élysées, Notre-Dame, and the Eiffel Tower. All the while, you'll enjoy the picturesque views of the City of Lights...
​
Once the joyride ends, the car will park in front of a cozy Italian restaurant, your final destination. A friendly hostess will escort you to a specially reserved table, where you will be served a refreshing kir. The evening's elegant and theatrical setting will take you by surprise, with its clay-colored walls, intimate candlelight, and ornate opera posters. To further enhance the atmosphere, several theatrical costumes from the Opéra de Paris will be displayed throughout the restaurant.
​
After selecting your desired menu, a (fake) waiter and waitress will suddenly emerge to serenade your loved one with an opera song. The emotional experience will reach its peak as the artists present your partner with a red rose and pour a glass of champagne. The voice and piano recital will end with a round of applause, leaving you breathless and enchanted...
​
As you savor the procession of delectable dishes, including royal sea bream and salmon tartare with mango and fresh ginger marinade, pan-fried king prawns with coriander vegetables, shellfish with lemongrass emulsion, and fresh seasonal fruit broth infused with fresh mint and mandarin sorbet, vintage wines from Tuscany, Frioul, Venetia, or Sicily will perfectly complement your meal.

Throughout the evening, waiters (all of them opera singers) will serve your dishes while performing Italian lyric repertoire songs. As one waitress pours a Chianti, she will serenade you with The Marriage of Figaro" (Mozart) while two other waiters bring antipasti on Carmen(Bizet), or The Magic Flute (Mozart). Two waitresses will reply with a duet from The Tales of Hoffmann (Offenbach), while two other singers will perform Rigoletto (Verdi) or Romeo and Juliette (Gounod) to accompany your tiramisu...
​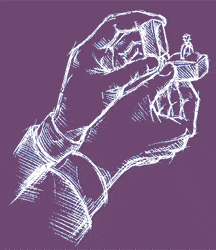 The one and a half hour ride in a Citroën 2CV from your hotel/accommodation (Paris/neighboring towns) to the restaurant.

The exclusive interpretation of the first opera song at your table, with delivery of a red rose and two glasses of champagne.

The dinner for two including kir, first course, main course, cheese or dessert, wine and coffee.
Price of the package: 690 euros

Experience having an average duration of 4 hours, including transport, with pick up from your hotel or accommodation at 6:15pm.
Your hotel or accommodation must be in Paris. No return trip is included. The menu is indicative and may be subject to change.