Marriage proposal in Paris in a palace of 1001 nights
Marriage proposal in Paris in a palace of 1001 nights
Marriage proposal in Paris in a palace of 1001 nights
Marriage proposal in Paris in a palace of 1001 nights
IN A PALACE OF THE 1001 NIGHTS
Between 8pm and 8:30pm, your chauffeur will call to inform you that your ride has arrived. You will be picked up from your hotel/accommodation in a luxurious 1935 Bentley MK6 Milord, which will transport you across Paris to an immense concrete building that will appear as a mysterious, haunted castle. Upon entering the building through its entrance gate, you will find yourself surrounded by a maze of lugubrious corridors, illuminated only here and there by dimming neon lights.

Your only guides through the disquieting labyrinth will be the thousands of rose petals strewn across the ground, leading you through corridor after corridor, staircase after staircase, until you arrive at an imposing steel door on the third floor. Knocking three times, a man dressed in an 18th century costume will answer, holding a candlestick in hand.
​
Welcome to the tale of the 1001 nights! Accompanied by a restyled Verdi requiem, infused with Orientalism, you will taste a glass of champagne spiced with rose-infused vodka, and wander the meandering paths of a baroque and luxuriant scenery, glass in hand. Step by step, you will be dazzled by a temple garnished with thousands of fresh flowers, lit by hundreds of candles, with papyriform columns, Raphael's angels, oriental brocades, Roman statues, and Venetian frescoes.
​
To stimulate your palate, while luxuriating in one of the satin recesses of the palace, you will first indulge in cannelloni with Impérial de France caviar, tuna and ginger sushi rolls, tandoori-style chicken cannelloni, and crispy gingerbread with semi-cooked foie gras and fresh mango brunoise.
Afterwards, you will be led to a long table adorned with beautiful decorations, where you will be seated at the two extremities of the table - so you can miss each other together! There, you will savor a gourmet Oriental dinner that will lead you to the Nirvana of gastronomy, featuring ratte potato and black truffle mousse, artichoke poivrade with semi-cooked foie gras with herb salad and pieces of gingerbread chips, lobster with curry butter with aromatic rice laced with parmeggiano, and refined cheeses, all paired with a Chablis Premier Cru Montmains 2013 and a Saint-Estèphe Château Phélan-Ségur 2009. To cap off the meal, you will savor a grand cru chocolate trilogy composed of an extra bitter chocolate cake with dark chocolate lace, an old-fashioned warm chocolate verrine, and a nougat with bitter dark chocolate sorbet, all accompanied by a Ruinart Brut Blanc de Blancs champagne.
​
At the end of the romantic meal, you will leave the table and relax on a pile of soft cushions while savoring fruits, petit-fours, coffee, tea, infusion, and champagne. Suddenly, the maître d'hôtel will open a red curtain, revealing a glinting and amber-colored corridor entirely covered with gold! Alone in the palace, you will take your beloved's hand and follow the corridor to a heavy wooden door, which will lead you to the heart of a divine room stained in white. To your left, you will notice a half-opened door, which leads to a perfumed shower room softly lit by candles. You will leave your clothes, pour a glass of champagne, and immerse yourself in the flower-covered XXL round bath. In front of the bathroom, a delightful silver bedroom will wait for you until the middle of the night...
​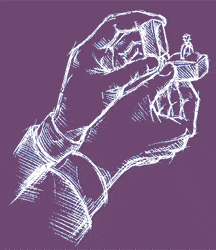 The round trip in a Bentley MK6 Milord from your hotel/accommodation (Paris/neighboring towns) to the palace.

The privatization, for the night, of the dining room, the bathroom and the bedroom.

The decoration of the palace with hundreds of candles and thousands of fresh flowers.

The services of a chef and a waiter wearing 18th century costumes.

The dinner for two including wine and champagne.
Price of the package: 14.900 euros

Experience having an average duration of 7 hours, including transport, with pick up from your hotel or accommodation between 8pm and 8:30pm.
The menu is indicative and may be subject to change.