Marriage proposal in Paris with Eiffel Tower projection
Marriage proposal in Paris with Eiffel Tower projection
Marriage proposal in Paris with Eiffel Tower projection
Marriage proposal in Paris with Eiffel Tower projection
WITH EIFFEL TOWER PROJECTION
Between 7pm and 7:30pm, your chauffeur will give you a call to let you know that your luxurious ride has arrived. Waiting for you outside your hotel or accommodation is a charming 1955 Citroën Traction that will take you on a picturesque journey through Paris.
​
After a scenic drive, you will arrive at the thirty-meter-wide private yacht docked just steps away from the Eiffel Tower. Designed by renowned artists such as Philippe Starck, the boat's interior is a masterpiece of modern design, featuring sleek lines, minimalist furniture, and tasteful accents of chrome and glass.
​
As you step aboard, the boat captain will greet you with a bouquet of roses and a bottle of champagne. You will be led to an elegant candlelit dining room where you will sit at a stylish table. You'll indulge in gourmet appetizers as you embark on a romantic and enchanting cruise.

As you take in the stunning Parisian views, you will be served a delectable meal, starting with a sole dish with shellfish, followed by veal roast with morels and wild asparagus, and finally, a chocolate passion cake with mango. A 2009 Château Lalande Borie wine will be the perfect accompaniment.
​
The boat will cruise along the Seine, offering ​awe-inspiring vistas of Paris's most iconic landmarks such as Invalides, Grand Palais, Musée d'Orsay, Notre Dame de Paris, Louvre, and Concorde. As the boat passes the Eiffel Tower, a surprise awaits you: your marriage proposal message and photo will magically appear on the Seine banks in an XXL display! Your partner will be left speechless!
​
For a few minutes, your giant message will glide along the Seine banks, following the boat's wake... Paris will be yours, and the sensations and shivers of this experience will stay with you forever!

At the end of the dinner, you will make your way to the foredeck of the boat, where a hot Jacuzzi awaits you. The Jacuzzi will be aglow with soft blue lights, casting a romantic spell over the evening. A bottle of champagne will be waiting for you to toast to your love and the unforgettable experience you just shared...
​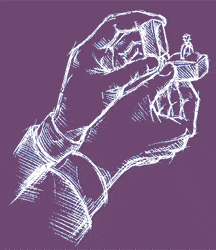 The round trip in a Citroën Traction from your hotel/accommodation (Paris/neighboring towns) to the yacht.

The three hours cruise aboard a private yacht with the services of a captain and a waiter.

The dinner for two with first course, main course, dessert, wine, champagne and coffee.

The projection, on the Seine banks, of the photo and message of your choice.
Price of the package: 8990 euros

Experience having an average duration of 4 hours, including transport, with pick up from your hotel/accommodation between 7:30pm and 8pm.
The menu is indicative and may be subject to change.