Marriage proposal in Paris with a scuba diver
Marriage proposal in Paris with a scuba diver
Marriage proposal in Paris with a scuba diver
Marriage proposal in Paris with a scuba diver
At 4:30 pm, you will arrive together to the foot of the Trocadéro to visit the Aquarium de Paris.

After purchasing your tickets, you will follow the path that will take you through the enchanting underwater world of over 500 marine species.
The setting is inspired by Jules Verne's novel "20,000 Leagues Under the Sea", and you'll immediately be entranced by the first tank, where a giant screen will display the mysterious message « Today, a surprise might await you if you were born on May 22 ». Of course, the displayed date will be your beloved's birthday, though the year is not specified. You'll pretend to be surprised and point out to your partner that on this day, luck might be on your side...
​
After about twenty minutes, you will arrive at the shark tank where you'll be seated in two of the seats located along the giant tank window. Amid the half-light of the largest artificial tank in France, you'll be mesmerized by the graceful movements of the sharks. As you watch, a scuba diver will suddenly emerge from the shadows, his sleek wetsuit glinting in the light. He will move with practiced ease among the sharks, until finally he stops in front of your beloved. The diver will then raise a banner against the glass, displaying... your marriage proposal message! Your beloved will be left absolutely speechless!

As the crowd applauds, a hostess will come up to you with two glasses of champagne and a bouquet of red roses. Among the flowers, your partner will find a "message in a bottle" containing a replica of the marriage proposal banner that will forever be a reminder of this magical moment...
​
About an hour after the beginning of the visit, you will leave the aquarium and cross the Pont d'Iéna to reach a boat located at the foot of the Eiffel Tower. You'll board a sleek, modern boat with panoramic windows that offer breathtaking views of the Seine River and the twinkling lights of Paris. In the VIP section of the boat, you'll enjoy a candlelit dinner of French delicacies, serenaded by music and surrounded by the romance of the City of Love...
​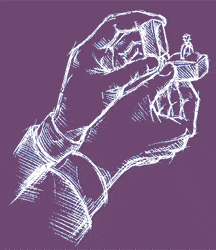 The organization of the surprise at the Aquarium de Paris with the services of a scuba diver displaying on a banner, in the shark tank, the message of your choice.

The bouquet of red roses with a "message in a bottle" containing a replica of the banner.

The bottle of champagne.

The 90 minutes VIP dinner cruise with first course, main course, dessert, wine and coffee.
Price of the package: 1990 euros

Experience having an average duration of 3 hours, with an arrival at the aquarium at 4:30pm.