Marriage proposal in Paris at Stade de France
Marriage proposal in Paris at Stade de France
Marriage proposal in Paris at Stade de France
Marriage proposal in Paris at Stade de France
At some point between 3pm and 3:30pm, your chauffeur will give you a call to inform you that a luxurious convertible Rolls-Royce Corniche is ready to pick you up from your hotel or accommodation.

As you get into the vehicle, you'll feel the wind blowing through your hair as you embark on a journey across the beautiful city of Paris towards the iconic Stade de France. Once you arrive, you'll be greeted by a friendly guide who will take you on a private tour of the stadium.

Following your guide through the players' corridor, you'll soon find yourself walking on the stadium's sacred turf. Suddenly, an ultra-powerful voice will reverberate across the bleachers, announcing to your partner to look up at the big screens. As your beloved looks up in amazement, personal photos and videos of your relationship will appear on the screens, leaving your partner in disbelief! To top it all off, the songs that have been meaningful to your relationship will play in the background, creating an atmosphere as captivating as a U2 concert.
But the climax of your surprise is yet to come. With the virtual applause of 80,000 spectators ringing in your ears, a message will suddenly appear on the screens - your marriage proposal message!

As your partner is still reeling from the shock, a hostess will appear with two glasses of champagne, a box of gourmet chocolates, and a beautiful bouquet of red roses. And as your personal photos and videos continue to flash on screens as big as tennis courts, you'll know that this is a moment that you'll cherish forever...
​​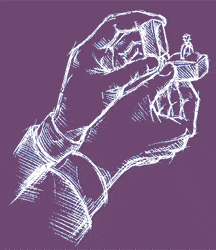 The round trip in a convertible Rolls-Royce Corniche from your hotel/accommodation (Paris/neighboring towns) to the Stade de France.

The one hour privatization of the Stade de France with the display on its giant screens of a video editing made of the photos, videos and songs of your choice.
The bouquet of roses, the box of chocolates and the bottle of champagne.
Price of the package: 6990 euros

Experience having an average duration of 2 hours, including transport, with pick up from your hotel or accommodation between 3pm and 3:30pm.