Marriage proposal in Paris with a violinist and singer duo
Marriage proposal in Paris with a violinist and singer duo
Marriage proposal in Paris with a violinist and singer duo
Marriage proposal in Paris with a violinist and singer duo
WITH A VIOLINIST AND SINGER DUO
As you take a leisurely stroll through the magnificent gardens of the Palais Royal, with the breathtaking beauty of Paris surrounding you, you'll find yourself on the path to one of the most exceptional restaurants in the city. Suddenly, the haunting strains of a violin and the gentle melody of a singer will fill the air, resonating deeply within your beloved's heart. It's an unforgettable serenade, one that will make your marriage proposal absolutely special and romantic!
​
The talented musicians will perform a touching and emotional song that will tug at the heartstrings of your beloved. You can choose a classic love ballad like "L'hymne à l'amour" or "La vie en rose," or any other piece that holds a special meaning for you both. The music will fill the air, creating an enchanting atmosphere that will set the stage for the most important moment of your life, filled with magic and emotion, and creating a memory that will be cherished forever by both of you.
​​
After the performance, a beautiful red rose will be presented to your partner. Then, you will lead your beloved just a few steps away from the surprise location to a magical and enchanting place, a secret haven reserved for timid lovers!

You will be seated at one of the three intimate tables, each isolated from the others by a luxurious red curtain. The restaurant's ambiance will be elegant, cozy and intimate, with stone walls, floral decoration and the warm glow of candlelight.
​
For almost three hours, the chef will take you on a gourmet journey that will make you forget everything you ever imagined about gastronomy. With a combination of generous, friendly and elegant service, the chef will share his creative vision with you, explaining the thought process behind each dish, and guide you through a tasting itinerary that will transport you to another world. For example, you will be amazed as the chef uses a blowtorch to heat two slates, which will be your plates. Later, he and his assistant will use paintbrushes to delicately arrange the sauces and other ingredients in an exquisite color harmony, like a masterpiece painted by Matisse... Each bite will be a symphony of flavors, guaranteed to amaze you!
​
This restaurant offers a stunning fusion of French and Vietnamese cuisine, with a touch of molecular gastronomy that will awaken your senses in ways you never thought possible!
The exquisite dishes will be a succession of delights and pleasures, such as a lobster soup with urchin cream, which you will sip through a straw, veal ravioli with black truffles flamed with Armagnac, and Rossini blue lobster with citrus fruits sprinkled with algae molecular pearls... The other dishes will remain a surprise, but they will not disappoint! As you savor each course, seven exceptional wines will be served, accompanied by a closely guarded secret aphrodisiac infusion, which will be the perfect ending to this sensational dining experience...
​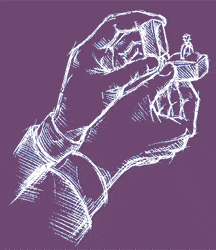 The personalized performance of a violinist and a singer playing two songs of your choice.

The theatrical gourmet dinner.
Price of the package: 1690 euros

Experience having an average duration of 3 hours, with an arrival at the restaurant at 8pm
The menu is indicative and may be subject to change.