Marriage proposal in Paris with a 3D drone show
Marriage proposal in Paris with a 3D drone show
Marriage proposal in Paris with a 3D drone show
Marriage proposal in Paris with a 3D drone show
At 8 p.m., you will venture towards the illustrious Pré Catelan, the esteemed restaurant of Chef Frédéric Anton, bestowed with 3 Michelin stars. Nestled amidst the captivating Bois de Boulogne, this sanctuary of French gastronomy eagerly awaits your arrival, promising an unforgettable culinary voyage.
​
A gracious team will warmly welcome you, guiding you through an extraordinary eleven-course feast that showcases the epitome of culinary craftsmanship. From the spirited aperitif, accompanied by effervescent champagne, to the concluding indulgence of caramelized rhubarb with zesty lemon sablé and delicate oppaline, each dish will unfold a symphony of flavors, an exquisite dance between the finest ingredients. Every moment will be punctuated with culinary delights and enchanting conversations, forging cherished memories destined to endure throughout the years. Little will your beloved suspect the remarkable surprise that awaits her, a mere stone's throw away...
As you bid adieu to the restaurant, a horse-drawn carriage, adorned with a coachman in elegant tails and a top hat, will be poised to sweep you away on a leisurely jaunt through the blossoming pathways of the park. Your sweetheart will be captivated by the romance of this transport choice, envisaging a different destination than what lies ahead...
After approximately twenty minutes, the carriage will gracefully glide into the realm of the Longchamp racecourse, halting near the grandstands. An attendant will join your company, presenting a glass of champagne as a gesture of celebration. Suddenly, the resonant notes of your cherished song will fill the air, imbuing the atmosphere with a melodic ode that has shaped the story of your love. Simultaneously, a multitude of lights will ascend from the emerald expanse of the racecourse, heralding the grandest congregation of drones ever witnessed in France!
In seamless harmony with the music, the drones will commence a ballet, uniting in a captivating three-dimensional display of awe-inspiring formations: a bird majestically beating its wings, hearts drawing near until they converge as one, a butterfly so ethereal it could have sprung from the pages of a fairy tale, Cupid aiming his amorous arrow, a crimson rose blooming against the backdrop of night, the Eiffel Tower crowned with a heart, and finally, the resplendent word "LOVE"...
The drones, numbering in the hundreds, will converge in a breathtaking finale, unveiling a radiant casket that materializes in the heavens, unfurling its lid as if by enchantment. From within, the engagement ring will gracefully detach itself, gliding with ethereal poise to delicately encircle the finger of your beloved. As emotions reach their zenith, a poignant melody will serenade the scene, as if time stands still. Within this mesmerizing tableau, your sweetheart's name, and the long-awaited question, "Will you marry me?", will materialize amidst the starlit sky, casting an ethereal glow upon the night. It is in this symphony of technology and romance that your marriage proposal will ascend to its pinnacle, forever sealing your love in an unbreakable bond!
After this transcendent moment of pure enchantment, as emotions continue to embrace you, a resplendent limousine will emerge, poised to escort you back to your hotel or residence with elegance and grace...
​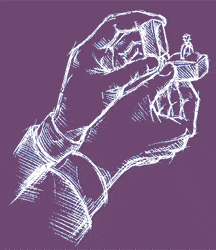 A 11-course dinner for two at Pré Catelan, accompanied by wine and champagne.

A carriage ride between the restaurant and Longchamp Racecourse.

The exclusive privatization of Longchamp Racecourse for half a day.

A 12-minute 3D drone spectacle featuring the display of your message in the sky.

A return limousine transfer between Longchamp Racecourse and your hotel/accommodation (Paris/neighboring towns).
Price of the package: 19.900 euros

Experience having an average duration of 4 hours, including return transport, with arrival at the restaurant at 8pm.
Experience depending on weather conditions.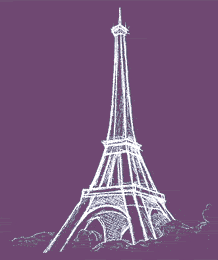 Marriage proposal in Paris with a 3D drone show
00:14